About Us
Please Click below to redirect to appropriate area's –
Company Profile
Karan Polymers Private Limited was established in the year 1997. Karan Polymers Pvt. Ltd. is one of the reputed company in Eastern India to manufacture, exporter and trader of UPVC Pipe, Hdpe Pipe, Color Masterbatches, PVC Suction Hose, PVC Braided Hose, CPVC Pipe Union, UPVC Reducing Tee, and many more. Karan Polymers boasts of an extremely professional team which is engaged in the indigenous creation of its products. The persons connected with us have a sense of quality, responsibility & scientific identification of the end use of products and the associated grey areas in them. The company has installed the latest machinery to maintain the highest standard of production and to increase the product mix. Under the stewardship of Mr Shyam Lal Agarwal. Within a very short span of time, the company has established its presence in this competitive market by virtue of its quality products, timely delivery, and honest marketing strategies. Our company is driven by Professionals with decades of experience working hard for the company and its customers, suppliers and employees. Our factory of is located 15 Kms away from the city and the Regd. Its strategical location provide easy access to all the major ports, railway and roadways for expediting delivery of the consignment. We have built a strong reputation and customer base with integrity, honesty and professionalism as our guiding principles. The seamless integration of process and function has enabled us to provide our customers; true value for their investment in real time.
Corporate Video
Some Cool Facts
Numbers Speak For Themselves
+
0
Products
0
Years of Experience
+
0
Completed Orders
Quality Comes First! We Make Sure That Every Minute Detail Is Looked Into While Manufacturing Even The Smallest Product. Our Focus Is 100% On Client Needs And Satisfaction. We understand that every part matters and every little counts. Hence, our motto is to achieve perfection in everything we do. A well defined quality management system assures our client International standards of products and services. Regular auditing is done to upgrade the process and products as per the applicable standards laid down by the Bureau of Indian Standards (ISO).
Our International Standard Lab
All of Our Products go through stringent Quality checks so that our customer receive 100% Durable Product. Our quality team work Day and Night so that the Consumers don't receive faulty pipes or fittings.
Our quality policy is based on the following principle:
Total commitment for Customer Satisfaction
Conservation of Environment
Urge for Market Leadership
Strive for Excellence
Sustainable growth of Stakeholders
Vision and Mission
"To assist customers and to add value to their businesses by providing them feasible solutions based on their specific needs." Our mission is to become a market leader by being one of the providers of the Best Quality Products through applying continuous expansion, applying new technologies, better business practices, meeting market expectations and attaining employee satisfaction.
We believe in returning back to society thus working to tap potential of non- renewable energy sources.
Our mission is to become the market leader by being one of the providers of Best Quality Products. On the other hand, we are committed to work in close association with our valued customers to comprehend their long-term needs.
1.VISION STATEMENT
Our vision is to achieve USD 30 million of turnover by 2020. We aspires to become the leader in the field of Plastic Piping Systems, through the restless process of transforming Innovative ideas into amazing realities.
We are on continuous endeavour to optimise our production, processes and quality control systems to remain competitive and leader in the market. Achieving total customer satisfaction by continually improvising on the product quality, ease of use, availability, and cost-performance, extend the reach of the customers to the best, latest and cost effective products.
We are relentless in our commitment to quality and customer service for an extended period. Since the very first day of our inception, customer service is our main vision and mission. We believe in conducting business with trust and quality, and it is evident from our huge base of a target audience in the Indian market.
Our Manufacturing Plant
We have a well established manufacturing unit with state-of-the-art infrastructural set up and highly experienced workforce. The latest machinery installed at our unit provides great flexibility in production process, while meeting the strict delivery schedules. Our in-house laboratory is equipped with comprehensive testing facilities to ensure quality of raw materials and the end products. We regularly upgrade our process and technology in order to meet ever-changing requirements of our global customers.
Corporate Social Responsibiity
The company follows ESSH Policy, which states following objectives:


Environment : We protect the environment, conserve resources, and prevent pollution.
Safety : We maintain a safe workplace and we plan our work and perform it safely. We take responsibility for the safety of ourselves, coworkers, and guests.
Health : We protect human health within our boundaries and in the surrounding community.
Compliance : We achieve and maintain compliance with applicable ESSH requirements.
Community : We maintain open, proactive and constructive relationships with our employees, neighbors, regulators, DOE, and our other stakeholders.
Continual Improvement : We continually improve ESSH performance.
M.D's Desk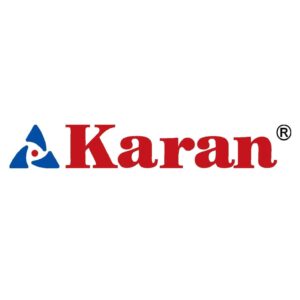 In today's slit-throat competitive world, it is a common trend that everyone wants to have their nose ahead in the market. However, if a company wants success, the company has to be efficient, quality focused, dedicated and flexible to change. The company should set high standards of corporate governance and keep sight on the long terms goals.
We are also embracing green technologies to conserve our environment by harmless Solar Energy into Electrical energy in our manufacturing units spread across different departments.
Today we have the widest range of Products for various sectors like agriculture, irrigation, building and construction industry, telecom industry and micro irrigation. We offer the best piping solutions to our customers through Column Pipes, Casing Pipes, uPVC, CPVC Pipes and Fittings. On the other hand, every year we are ambitious plan to invest in our business. We are continuously striving for up gradation of new technology.
We have an ideal mix of young, enthusiastic work force and mature decision makers who are strength of business operations of Karan Polymers.
Finally, I wish all my customers an ever lasting times with our products, investors great success to success and last but not the least, all employees a great success in career and life.
Need Help With Easier Piping Solutions? We Are Experts!